Top 5 Health and Fitness Gadgets
Whether you are looking for a health conscious gift or want to start 2014 off on the right foot, you should pass the sporting goods and head straight for the electronics.  Bluetooth and wireless technology now make it possible to track your activity, weight, blood pressure, sleep patterns, oxygen level and other indicators on your smart phone and then manage your data, track your progress and share it with others.
Fit Bit
This device comes in a clip on and band format.  It measures your activity as steps taken, calories burned, stairs climbed and distance traveled.  It also tracks your sleep and wake patters and can wake you with a silent vibrating alarm.  It is a Bluetooth device and shares data with your phone and/or computer.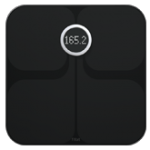 Aria Wifi Smart Scale
This wireless scale shares data with the Fit Bit App allowing you to track your weight, BMI and percentage of body fat.  It syncs data automatically through your wifi network.  The scale can be used for up to 8 users.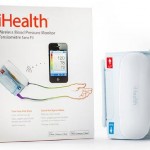 iHealth Wireless Blood Pressure Monitor
This wireless blood pressure monitor has never been easier to use. You slip the blood pressure cuff on and the data transfers to your iphone or ipad. The information is then stored, graphed and can be emailed to your doctor.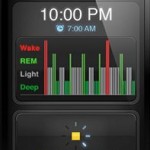 Zeo Sleep Monitor
Zeo is a sleep monitoring system that uses a headband to track your sleep patterns.  The information is sent to your smartphone app and tracks the length of time spent in deep, REM and light sleep and give you a score to the quality of your sleep.  The Smartwake alarm feature uses the data to wake you at the optimal point of your sleep cycle.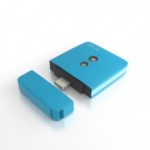 Tinke is a device that plugs into your phone and measures your heart rate, blood oxygen level and respiratory rate.  It has a "zen measurement" feature that provides one minute breathing exercises and checks your level of relaxation on the end of the exercise.  The Tinke app allows your to monitor and chart your progress and to share your results with others through social media platforms.